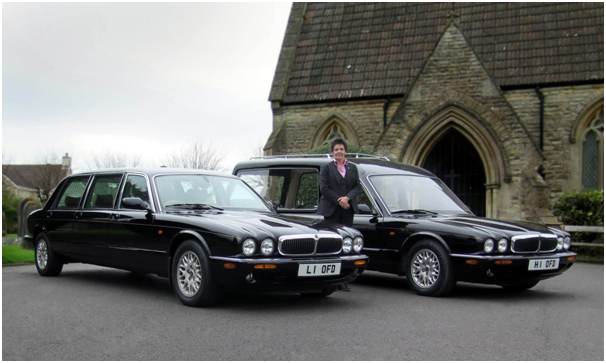 Limousine
Our hearse and limousine are classic examples based on the Jaguar V8 XJ8
Both finished in solid black with cream leather interior. For your comfort the limousine also has air conditioning and seats a maximum of 7 persons.
The hearse has illumination in the roof above where the coffin will sit and has roof bars where extra floral tributes can be placed.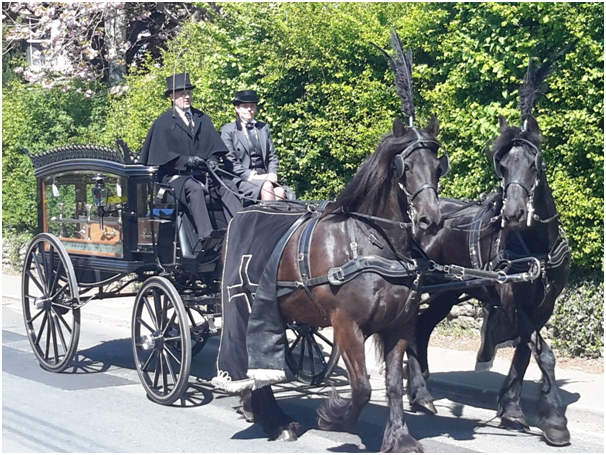 Horse Drawn
A horse drawn hearse can be supplied should you wish something quite majestic. Always a head turner and certainly add to the occasion. We use local companies and can offer greys as well as the Frisian Blacks pictured here.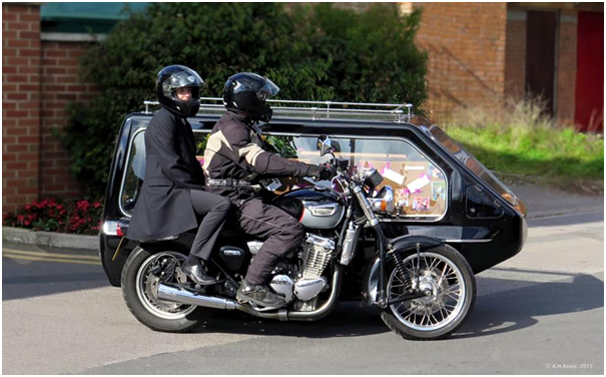 Motorbike
For the motorbike fanatic we can offer this motorbike hearse, as you can see the coffin is fully covered however on view for all to see. Various bikes are available with the sidecar from a Triumph pictured her right through to a Harley Davidson.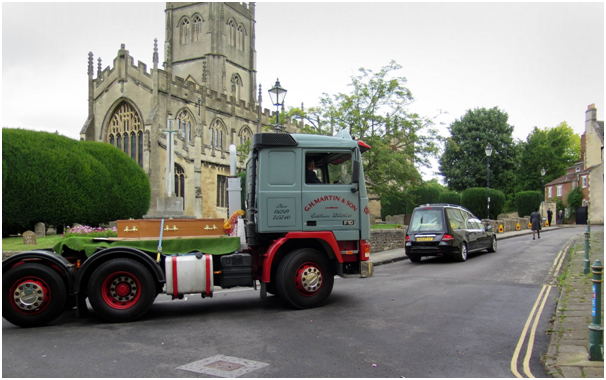 Lorry
For the lorry enthusiast. The deck provides room for the coffin and any floral tributes for your loved one. Vintage lorry funerals offer a dignified final journey for your loved one and can raise a smile on the saddest of days.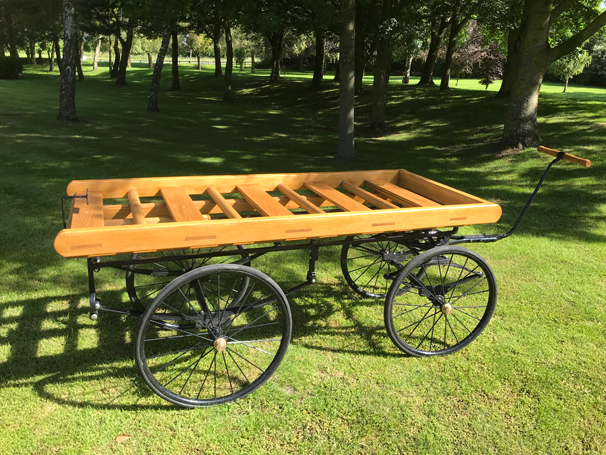 Victorian Wheeled Bier
Our Victorian Wheeled Bier circa 1869 has been fully restored and is available to use on funerals. This piece of funeral history is certainly a head turner and wouldn't look out of place in a woodland burial setting. A wonderful original environmentally friendly way to go.